Crystal Lake Day Care
Search by location, read reviews, and find the perfect Crystal Lake daycare for your family today!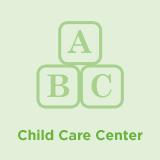 1159 Adams Dr
McHenry, IL 60051
Established in 2008
The purpose of A Child's Place Early Learning Center is to empower children to become confident, respectful, lifelong learners. Our mission is to help children see the world as an invitation to learn,...
More >