Cranston Tutoring Services
Read reviews, request information and choose the right service for you! Choose from 36 local tutoring and test prep services.
A tutoring center can be a great option for your child if you:
Need convenient hours and flexible scheduling
Want a professional assessment of your child's specific tutoring needs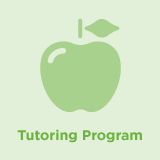 75 Brookside Dr.
East Greenwich, RI 02818
Established in 2005
Yang Yue Learning Center is based in Rhode Island. We offer customized solutions for clients worldwide who are interested in Mandarin Chinese language training. We work with each customer very closely...
More >

334 County Road
Barrington, RI 02806
Learning isn't one size fits all. That's why Sylvan takes a customized approach to learning. - We tailor a learning plan exactly to your child's needs. - We create a custom learning experience that...
More >
PO Box 20232
Cranston, RI 02920
Established in 2010
Tutor Doctor provides affordable one-on-one in home tutoring for all students and in all subjects. We take the time to get to know the student and then make a "magical match" with a tutor who not only...
More >