Find a Corvallis, OR Retirement Community and Retirement Home
Search by location, read about amenities and features and find a quality retirement community for your loved one!
Retirement Living is best for people who:
No longer wish to or cannot safely handle home maintenance
Would benefit from group socialization
Need very little assistance with daily tasks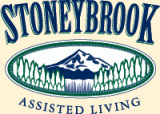 4650 SW Hollyhock Cir
Corvallis, OR 97333
Stoneybrook Assisted Living in beautiful Corvallis, Oregon, combines the care seniors need, the convenience they value, and the independence they cherish. Stoneybrook Assisted Living in Corvallis is ...
More >


500 E 6th Ave
Junction City, OR 97448
Junction City Retirement and Assisted Living offers the ideal choice for both assisted living and independent living in the Junction City area. Our peaceful and attractive community is the ideal place...
More >