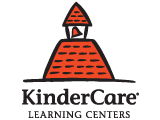 Cordova KinderCare
Child Care Center 771 Walnut Knoll Lane, Cordova, TN 38018 901-842-9023
To our potential parents, Welcome! We here at KinderCare Cordova have your best place at heart for your child's educational needs and future goals. Please keep in mind that we are not only a childcare center, but we are a learning center as well! We have an outstanding educational curriculum program that is sure to get your child on their way to their journey of learning!
About this program
SERVICES OFFERED
Up to 6 months
7 months-3 years
4-6 years
7-11 years
12+ years
After school programs
Before school programs
Summer camp
HOURS
6:00AM - 6:00PM
6:00AM - 6:00PM
6:00AM - 6:00PM
6:00AM - 6:00PM
6:00AM - 6:00PM
Closed
Closed
Reviews
Average User Rating:

Beth says:

Not a good place .... If you have kids with special needs ... or a ver hyper kid this is not the place . They don't know how to treat kids. I give one star just one because I cant put 0. NEVER AGAIN ...They need prepare people to deal with kids. My kids were also agressive after attending this place. No organization is horrible.
Definitivamente este no es el lugar para un ni o o ni a que sea muy activo o necesite ayuda no tienen organizaci n alguna mis hijos salieron de all agresivos. Yo los saqu de este horrible lugar no son personas que est n actas para bregar con ni os deber an traer personas nuevas.