Find Assisted Living, Homes and Communities in Columbia, MD
Search by location, read about amenities, and find trusted senior care.
Assisted Living is best for people who:
No longer wish to or cannot safely handle home maintenance
Need moderate to significant daily assistance
Have a health issue such as Alzheimer's/Dementia or are a fall risk
Would benefit from group socialization

9885 Greenbelt Rd
Lanham, MD 20706
Welcome to The Residence on Greenbelt, where the warmth and comfort of home and modern convenience come together to define modern assisted living. This unique community offers charm, extensive care an...
More >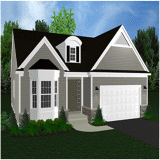 1062 Jarvis Ave
Oxon Hill, MD 20745
Birchwood Group Home I is a collaborative faith-based community program designed to provide compassionate and cost-effective assisted living adult day care services for seniors and disabled individual...
More >

4730 Atrium Court
Owings Mills, MD 21117
Atrium Village retirement community in Owings Mills offers independent living, assisted living and memory support all in a tranquil wooded setting. Designed for those who want companionship and ameni...
More >

7218 Park Heights Ave
Baltimore, MD 21208
Tudor Heights is a senior living community in Baltimore, Maryland that provides assisted living, and memory support services. Tudor Heights is a newly renovated, historic retirement community that is...
More >
Mary combines years of experience supporting families on a local and national level with her passion for senior care.She draws inspiration from when her parents needed care and when her parents fell ill.

Mary is a licensed clinical social worker with a Master of Social Work from Simmons College School of Social Work.