Cleveland Day Care
Search by location, read reviews, and find the perfect Cleveland daycare for your family today!
A daycare center can be a great option for your child if you:
Need care 20+ hours per week & have a monthly budget of $500 or more
Want a more social & structured environment for your child
7703 Ragall Parkway
Middleburg Heights, OH 44130
Established in 2006
I think what makes my in-home childcare unique is that I have over fifteen years of experience working with children and a degree in Elementary Education so I can use this knowledge to take better car...
More >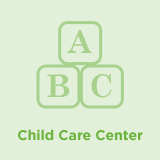 11318 Avon Avenue
Cleveland, OH 44105
Established in 2012
Childsplay is a new home daycare opening in Dec. I am a Licensed Practical Nurse. Providing a nuturing and safe environment. Daily educational/curriculum activities based on age of child. Experienced ...
More >

1891 E. 93rd St.
Cleveland, OH 44106
Cleveland Children's Academy uses an exclusive educational program which provides unlimited opportunities for the development of the whole child. There's a unique curriculum for every age level, cente...
More >

16224 Chagrin Blvd
Cleveland, OH 44120
Established in 1998
The goal of Chagrin Chelton is to produce happy, intelligent, well-adjusted children. Here you will find a nurturing, educational environment for children ages 6 weeks to 5 years. We also provide bef...
More >