Need A Sitter For This Monday And On Part-Time Basis!
Job Starts
Mon, Feb 13, 2012
Transportation
Not Required
Hi,
I am in need of a sitter for my 5-month-old daughter. I will be having a mammogram on Monday and I need someone to watch her during that time probably 12-4 p.m. I am also looking for a part-time sitter on an as needed basis. I have a rare genetic illness which means I have tons of doctors' appointments, some inpatient hospital stays, and procedures. I am also looking for someone to potentially do a date night here or there. This would be on an as needed/part-time basis, not a regular work schedule. My child is a great baby. She is very easy, and has no special needs. I would provide everything needed. She is also okay with pets as I have three cats and a dog at home. I am looking for a sitter to sit in their home, but can use my home as well. My husband and I would have to meet you before we agreed to allow you to watch our daughter. Serious inquiries only. Please include your ASKING pay rate, as I haven't determined a set pay rate yet, also include experience, whether or not you have a car, if you live in Albany or locally, and if you do or do not have references.

My husband and I look forward to hearing from you!

Thanks everyone!
Who you'll care for:
1 child
Ages of Children: 0-6 Mo
Job schedule
| | Sun | Mon | Tue | Wed | Thu | Fri | Sat |
| --- | --- | --- | --- | --- | --- | --- | --- |
| Early Morning6am-9am | | | | | | | |
| Late Morning9am-12pm | | | | | | | |
| Early Afternoon12pm-3pm | | | | | | | |
| Late Afternoon3pm-6pm | | | | | | | |
| Early Evening6pm-9pm | | | | | | | |
| Late Evening9pm-12am | | | | | | | |
| Overnight12am-6am | | | | | | | |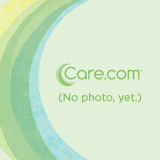 Posted by
Care.com user from Albany, NY
Other jobs like this:
Seeking a babysitter near Slingerlands for 1 child. Hoping you can start within days! Games are popular at our house, so we hope you like playing them too! An interest in music and drama is a plus.
more
Job Starts
Fri, Nov 22, 2013
Location
Slingerlands , NY
Transportation
Not Required
Looking for a female care giver who can come to my house for 2 hours in the morning when we have to travel. Hours are 6:45 to 8:45 a.m. Duties: getting kids up, fixing breakfast & sometimes lunch boxes, cleaning the kitchen, getting kids ready for school, fix...
more
Job Starts
Mon, Jan 6, 2014
Transportation
Not Required
Hello. My name is Cristina and I am looking for a part time nanny to help out with my two small children in May 2014. One will be 18 months old (girl) and the other will be 3 months old (boy). They already have their grandparents watching them, but the grandparents...
more
Job Starts
Mon, Nov 18, 2013
Transportation
Not Required
Want to see more jobs? Create a free profile.
Get started