Need A Sitter For This Monday And On Part-Time Basis!
Job Starts
Mon, Feb 13, 2012
Transportation
Not Required
Hi,
I am in need of a sitter for my 5-month-old daughter. I will be having a mammogram on Monday and I need someone to watch her during that time probably 12-4 p.m. I am also looking for a part-time sitter on an as needed basis. I have a rare genetic illness which means I have tons of doctors' appointments, some inpatient hospital stays, and procedures. I am also looking for someone to potentially do a date night here or there. This would be on an as needed/part-time basis, not a regular work schedule. My child is a great baby. She is very easy, and has no special needs. I would provide everything needed. She is also okay with pets as I have three cats and a dog at home. I am looking for a sitter to sit in their home, but can use my home as well. My husband and I would have to meet you before we agreed to allow you to watch our daughter. Serious inquiries only. Please include your ASKING pay rate, as I haven't determined a set pay rate yet, also include experience, whether or not you have a car, if you live in Albany or locally, and if you do or do not have references.

My husband and I look forward to hearing from you!

Thanks everyone!
Who you'll care for:
1 child
Ages of Children: 0-6 Mo
Job schedule
| | Sun | Mon | Tue | Wed | Thu | Fri | Sat |
| --- | --- | --- | --- | --- | --- | --- | --- |
| Early Morning6am-9am | | | | | | | |
| Late Morning9am-12pm | | | | | | | |
| Early Afternoon12pm-3pm | | | | | | | |
| Late Afternoon3pm-6pm | | | | | | | |
| Early Evening6pm-9pm | | | | | | | |
| Late Evening9pm-12am | | | | | | | |
| Overnight12am-6am | | | | | | | |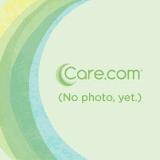 Posted by
Care.com user from Albany, NY
Other jobs like this:
Nanny. Need responsible person who drives to care for children when I must travel overnight to NYC to work. Also, must do light cleaning and cook for children.
Job Starts
Mon, Aug 13, 2012
Location
Schenectady , NY
Transportation
Not Required
I'm looking for a great nanny for 1 child to be at our home when our child arrives home from school. It is important to us that you have your own car. We'd like someone who enjoys reading and playing games with our child. Arts and crafts lovers are strongly encouraged...
more
Job Starts
Fri, Jan 4, 2013
Transportation
Not Required
Seeking a nanny near Albany for 1 child. Hoping you can start soon! Additional responsibilities include meal prep. A car is not provided - please have your own. Please be a fan of outdoor activities. Bonus points if you're interested in music or the dramatic arts....
more
Job Starts
Sat, Feb 16, 2013
Transportation
Not Required
Want to see more jobs? Create a free profile.
Get started