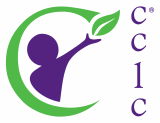 CCLC at Newark
Child Care Center Newark, NJ 07107 877-700-1762
CCLC at Newark uses an exclusive educational program which provides unlimited opportunities for the development of the whole child. There's a unique curriculum for every age level, centered around developmentally appropriate and fun activities that help children develop physically, intellectually, emotionally, and socially. Center provides care to employer and community families.




What do these symbols mean?
Means they have passed our pre-screen criteria
Means they have not passed one or more of our pre-screen criteria or have not been pre-screened
When we do pre-screen, what do we look for?
During the pre-screening process our CareForce team:
Verifies profile information for accuracy
Cross checks the Better Business Bureau for accreditation and reputation ratings
Conducts an online media search for negative, newsworthy incidents
Performs an overall reputation check by reading a sample of online reviews
Please note that the CareForce pre-screening results do not reflect a care provider's licensing status. Learn more about licensing information for child care centers and in-home day cares
Information reviewed during the pre-screening process can change at any time. Accordingly, please make sure you perform your own research on the care providers you are considering and feel completely comfortable with the company or individual you have selected. Ultimately, you are solely responsible for selecting an appropriate care provider for you and your family.
About this program
HOURS
6:30AM - 6:30PM
6:30AM - 6:30PM
6:30AM - 6:30PM
6:30AM - 6:30PM
6:30AM - 6:30PM
Closed
Closed
Reviews
Average User Rating:
Kurline A says:
DiSappointed! My son went there, he was 2plus. I took him out
because i expressed to the director, that the teachers would let
my walk and cry after me, all the way to the
entrance door. They would not pick him up, my mornings were hectic i had to run. It happened many times. Its not safe for a child to be at entrance door crying. Director told the teachers i told her that and they were giving me attitude and heard them chatting about me behind the door.
It still hurts, director was suppose to find solutions not create problems.
She was very passive with no back bone.