Cave Creek Tutoring Services
Read reviews, request information and choose the right service for you! Choose from 48 local tutoring and test prep services.
A tutoring center can be a great option for your child if you:
Need convenient hours and flexible scheduling
Want a professional assessment of your child's specific tutoring needs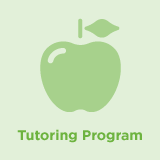 2334 W. Peak View
Phoenix, AZ 85085
Established in 1998
We offer one-on-one expert tutoring services in your home or wherever it is most convenient to you. Our service is highly individualized and centered around your child's specific needs. We do not requ...
More >


3434 W. Anthem Way Suite 136
Anthem, AZ 85086
Learning isn't one size fits all. That's why Sylvan takes a customized approach to learning. - We tailor a learning plan exactly to your child's needs. - We create a custom learning experience that...
More >