Carmichael Day Care
Search by location, read reviews, and find the perfect Carmichael daycare for your family today!
A daycare center can be a great option for your child if you:
Need care 20+ hours per week & have a monthly budget of $500 or more
Want a more social & structured environment for your child
Westerly Dr.
Mather, CA 95655
Established in 2013
Stephie's Preschool & Daycare is a Licensed Family Daycare Home providing a loving, nurturing, family environment where children can develop and thrive. Our preschool program (M-F 9am-12:30pm) offers ...
More >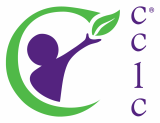 744 P. Street
Sacramento, CA 95814
CCLC and CDSS are proud to announce the opening of the new CCLC Capitol City Child Care Center. The exciting brand new center provides full and part week schedules. The operating hours are Monday - Fr...
More >
2641 Cooper Way
Sacramento, CA 95864
Established in 2012
GLORY CHILDREN'S LEARNING CENTER. PRESCHOOL AND CHILD CARE!! ENROLLING NOW!! Ages 6 weeks - 6 years Hours of Operation: 6:00 a.m.- 6:00 p.m. Monday - Friday We offer the following ac...
More >
6331 Watt Avenue
North Highlands, CA 95660
Established in 2002
At Family Learning Center, we believe in bringing children to their full potential through early childhood development. We offer programs for children ages 18 months through school age. We provide a l...
More >