Find a Canton, OH Retirement Community and Retirement Home
Search by location, read about amenities and features and find a quality retirement community for your loved one!

4550 Hills And Dales Rd NW
Canton, OH 44708
We offer a home like setting and cheerful smiles from our professional staff who greet you every day. Our caring staff offers the assistance you need while respecting your independence. Our peaceful...
More >


528 Rothrock Road
Copley, OH 44321
Conveniently situated in the quiet suburbs, we're only minutes away from a major shopping area and top-notch healthcare. We offer an ideal place to get away from it all in the pastoral beauty of the M...
More >

Mary combines years of experience supporting families on a local and national level with her passion for senior care.She draws inspiration from when her parents needed care and when her parents fell ill.

Mary is a licensed clinical social worker with a Master of Social Work from Simmons College School of Social Work.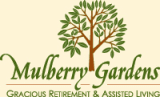 395 S Main St
Munroe Falls, OH 44262
Mulberry Gardens Assisted Living in beautiful Munroe Falls, Ohio, combines the care seniors need, the convenience they value, and the independence they cherish. Mulberry Gardens Assisted Living is be...
More >

1-855-490-8663
Or Request a Call:
Retirement Communities Near Canton