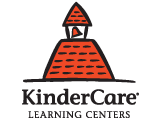 Camino Ramon KinderCare
Child Care Center 909 Camino Ramon, Danville, CA 94526 925-392-4420
At Camino Ramon KinderCare Center, children are encouraged to maximize their potential and develop through well-planned age appropriate curriculum which meet each child's individual needs. Children ga...
More
About this program
SERVICES OFFERED
7 months-3 years
4-6 years
After school programs
Before school programs
Summer camp
HOURS
6:45AM - 6:00PM
6:45AM - 6:00PM
6:45AM - 6:00PM
6:45AM - 6:00PM
6:45AM - 6:00PM
Closed
Closed
Reviews
Average User Rating:

Mary A says:
I have been coming here for years with my two kids. I couldn't be happier, both of my children have had a wonderful experience. The Director has been there 30+ years and all the staff are super friendly. We feel extremely welcome and apart of their family. Bring your kids there!!!!!