Burbank Day Care
Search by location, read reviews, and find the perfect Burbank daycare for your family today!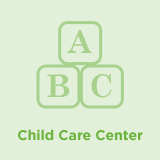 250 S St Andrews Place
Los Angeles, CA 90004
Established in 2008
Castaneda Family Day Care is a licensed day care with State of California.


2100 Frank Modugno Drive
San Fernando, CA 91340
Established in 1995
KinderCare Learning Centers is the leading provider of child day care and education. Age-appropriate programs and a staff of dedicated teachers ensure that children get the positive learning experienc...
More >

401 N. Buena Vista St.
Burbank, CA 91505
Mary Alice O'Connor Family Center/Buena Vista Family Center uses an exclusive educational program which provides unlimited opportunities for the development of the whole child. There's a unique curric...
More >