Brooklyn Tutoring Services
Read reviews, request information and choose the right service for you! Choose from 534 local tutoring and test prep services.
A tutoring center can be a great option for your child if you:
Need convenient hours and flexible scheduling
Want a professional assessment of your child's specific tutoring needs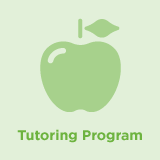 334 Gorge Road
Cliffside Park, NJ 07010
Established in 2010
First Class Tutoring specializes in SAT tutoring, high school coursework support, and college admission consulting primarily for high school juniors and seniors. Our tutors are specialists in their su...
More >