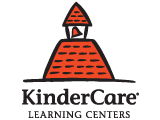 Brimhurst KinderCare
Child Care Center 1407 Parkway Plaza Dr., Houston, TX 77077 281-915-0203
Our center is conveniently located near the Energy Corridor District just west of downtown Houston. With over 300 international, national and local companies headquartered in this area, we are prepare...
More
About this program
SERVICES OFFERED
Up to 6 months
7 months-3 years
4-6 years
7-11 years
12+ years
After school programs
Before school programs
Summer camp
HOURS
6:00AM - 6:30PM
6:00AM - 6:30PM
6:00AM - 6:30PM
6:00AM - 6:30PM
6:00AM - 6:30PM
Closed
Closed
Reviews
Average User Rating:

Victoria says:

I believe although this school needs to have some updates in appearance, the staff and implementation practices appear to be appealing to me as a private childcare provider. If I were offered employment with this facility, I would take it in a heart beat. Why? The director and assistant director seem to have good standing in my book as knowledgeable women that have directive and know how to coordinate the day to day activities of a early education center. I can say that a nice facility like Primrose is undeniably nice to have, but since it's directed and owned by private owners, most of the Primroses are a nightmare to work for. Kindercare is corporately owned. Even though Primrose is assessed on a corporate level, the employees are not, matter of fact, the employees are rarely assessed on a performance basis. It's more of a good-ole-boys school. If you're not in with the clickish crowd, no matter how hard you work, they will not merit you. That has a lot to say for Kindercare, because I know if I were to put my child in a Kindercare, the employees would be reviewed on teaching practices and have merits awarded to them by corporate. As for the previous poster's comments, when I toured the school, I didn't notice any inconsistencies in child/teacher ratio per the requirements in state licensing standards. Sorry! It's true though.

Anonymous says:

Our children attended Brimhurst Kindercare for a few weeks but we found half the workers condescending and the entire place understaffed. We were repeatable told that there would be two teachers in each classroom but virtually every time we picked up the children there was only one teacher, sometimes with +20 children. Our children came home with major unexplained bruises more than one time when accident reports are suppose to be filled out each time "something" happens. If they weren't so understaffed it might not be as big of a problem but we're not waiting around for things to change.