BrightStar Care - Houston, TX
Senior Home Care
1001 Medical Plaza Dr Ste 130 The Woodlands, TX 77380
Call (855)-490-8669 to learn more from a Senior Care Advisor.
Company Website
About this provider
Another popular option: Home care individuals
Find home care individuals near you:
Close

Join FREE today!
Other popular providers
At Nan's House you will enjoy the pleasure of independent living without the worries that go with it. We are dedicated to matching our senior clients with a professional care giver in your home based ...
More »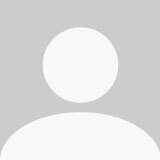 16319 Green Shade Dr.
Houston, TX 77090
As a Caregiver Service Company we have consistently exceeded our client's expectations which have allowed us to be in business since the year 2004. In recent years, home care has become one of the mo...
More »
Need Assistance?
Connect with a Senior Care Advisor for support.
Call today:
855-490-8652

Join the conversation
with Groups@Care
Latest Topic
Shared Wisdom
Latest Topic
It's always said hindsight is 20/20. What do you wish you could have done differently as a long-distance caregiver?