Bradenton Day Care
Search by location, read reviews, and find the perfect Bradenton daycare for your family today!
2020 Mill Terrace
Sarasota, FL 34231
Established in 2013
We are a unique early childhood education center that offers an Eco-friendly environment; we promote a message of positive worldly consciousness and modern learning. Our professional and experienced t...
More >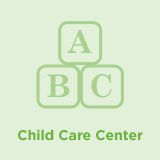 1323 63rd Ave E
Bradenton, FL 34203
Established in 1970
A spacious childcare facility offering quality childcare with a focus on dance and the performing arts. Serving Preschool children ages 2 years old to 5 years old and school age 6 years old through 12...
More >