Boston Day Care
Search by location, read reviews, and find the perfect Boston daycare for your family today!
315 Evereteze Way
Cambridge, MA 02141
Established in 2012
Welcome to Rosa's Family Daycare where your child can feel safe and have fun. I have been working as a nanny for 10 years. In my daycare I will provide your child with anything he or she needs. We eat...
More >

166 Prospect St.
Cambridge, MA 02139
Established in 2013
Rock and Roll Day Care is a family owned, non-profit, music based Montessori type child care center for infants, toddlers, and preschoolers that provides children with an active environment that encou...
More >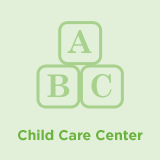 15 Hall Ave.
Watertown, MA 02471
Established in 1981
Four Seasons Pre School believes that children learn best through hands on experience and through the world around them. We strive to create a caring atmosphere of delight, wonder, and excitement for...
More >