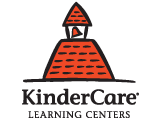 Bonney Lake KinderCare
Child Care Center 9010 Main Street East, Bonney Lake, WA 98391 253-299-4168
KinderCare Learning Centers is the leading provider of child day care and education. Age-appropriate programs and a staff of dedicated teachers ensure that children get the positive learning experiences they need to grow up happy and confident. KinderCare Learning centers provide a safe and caring environment that promotes learning and child development.
About this program
SERVICES OFFERED
Up to 6 months
7 months-3 years
4-6 years
7-11 years
12+ years
After school programs
Before school programs
Summer camp
HOURS
5:00AM - 6:30PM
5:00AM - 6:30PM
5:00AM - 6:30PM
5:00AM - 6:30PM
5:00AM - 6:30PM
Closed
Closed
Reviews
Average User Rating:


Kristy says:
We live in Bonney Lake but both commute into Seattle everyday. We were going to put our child in a center closer to our work but KinderCare in Bonney Lake won us over. Our son is in the toddler room. For only being one, there is always some sort of project sent home. Usually, I can't tell what the project is but the teacher does a fantastic job of always telling us what the project is and the purpose behind it. I love walking around his classroom... looking at the dozens of pictures of my son playing in water, dancing with bubbles, singing and doing circle time or feeding himself! In the short time he has been there, we have seen amazing differences in his development. The good stuff extends behind his classroom. A large part of my choosing KinderCare was the cleanliness and the warm feeling my husband and I got when we walked through the front door. I wish more of our friends had children because I would definitely recommend KinderCare to all of them.

Ari F says:
I finally decided to shop around and find a preschool for my 3 year old. I reluctantly called up KinderCare to find out more information.... the director was so sweet, knowledgable and immediately made me feel comfortable. I have always viewed KinderCare as a daycare or babysitters... but from the moment I walked in the door my entire opinion changed. The director took the time to break down the curriculum for me. I will also say, the preschool classroom is phenomenal and my little girl comes home singing new songs and talking my ear off what they are learning about. I will have to say, I am pleasantly surprised and pleased.

Emery K says:
I have had two children go through KinderCare and we are on our third. We have been through 4 directors and some good and not so good changes. The new director has brought the "life" back to this center. It is bright and clean! I really appreciate the smile, effort and the time the new director is there. I see her in the morning and at night. I can definitely tell there are GOOD things going on and I am feeling much more confident about the care and education our child is receiving.

Kate H says:

Note: As you read this remember that I understand accidents happen and kids get dirty. I allow my son to play in the dirt, run, jump, climb walls, and rough house with his best friend. (Both boys are the sons of Army Rangers.) I encourage my son to 'suck-it-up' when he gets hurt but care for injuries that need treating.

Now my story:

My husband and I decided when he was three years old that our son was in need of socializing with children his own age. With no children in our neighborhood with whom he could play with we sought local daycare. KinderCare appeared to be the place.

He attended about 3 hours a day 3 days a week. Everything started off okay with the exception of him coming home dirty usually food on his face and clothes. (Yellow Flag: My son's a pretty neat eater and rarely spills food on himself and always wants a napkin for his face and hands.) Things worsened after the third or fourth week. After that he came home with something gummy in his hair one time and no one could explain what it might be. (Red Flag: One care provider even suggested that he had it when he arrived that day.) He got hurt a few times on the play ground where band-aids or ice would have been warranted and nothing was done nor had the daycare informed me of the injuries. (Red Flag: When I called to ask about a large scrape and bruise to his back that I discovered after we returned home his care giver responded that she forgot to tell me about it but ensured me it didn't bother him so nothing was done. It hurt him for the next couple of days and required a large band-aid.) Discipline was lacking. Other kids were hitting him and one even bit him on more than one occassion. The boys were especially rough often kicking and hitting one another with no intervention from staff.

After about 2 months of attending we pulled him out and never took him back. We would recommend not taking children to Bonney Lake KinderCare.