Birmingham Day Care
Search by location, read reviews, and find the perfect Birmingham daycare for your family today!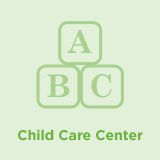 3272 E. 12 Mile Road Suite 108
Warren, MI 48092
Established in 2004
Christian Childcare in a Safe and Fun Environment Christian Childcare in a Safe and Fun Environment * Promotes social, emotional, cognitive, and physical growth * Loving and ...
More >

23500 Orchard Lake Rd.
Farmington Hills, MI 48336
At The Learning Experience Academy of Early Education, we believe that caring for and educating children is a noble and enriching task. We are more than just a child care center. We pride ourselves on...
More >
13137 Balfour Ave.
Huntington Woods, MI 48070
Established in 2010
At Mother 's Helpers we provide a loving, fun and creative environment for infants, toddlers and pre-school age children. Some of our activities include painting, coloring, craft projects and a pre-sc...
More >
3800 E 11 Mile Rd.
Warren, MI 48091
Established in 2006
The Giving Tree is a state licensed pre-school and daycare program. We offer quality care at a very affordable price. We are conveniently located right off I-696. We are open from 6:30 a.m. to 6:00 p....
More >