Bethesda Camps
Search now to find the best camp for your child!
A summer camp can be a great option for your child if you:
Need summer child care, but also want to provide structure and enrichment
Want your child to meet new friends and try new activities

At The Woods Academy - Day Program
Bethesda, MD 20817
Established in 1984
The Woods Academy is an independent school offering boys and girls from pre-school to eighth grade a challenging and supportive educational experience. Founded in 1975, Woods is the only independent, ...
More >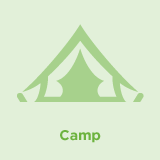 11813 Rosalinda Dr
Potomac, MD 20854
Established in 2010
TrainingwithJane.com. I am a Certified Personal Trainer who helps my clients reach their fitness goals. I use my martial arts training to teach confidence and strength. I hold a Black Belt in Tae K...
More >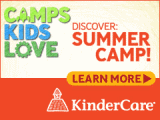 1227 North Ivy St
Arlington, VA 22201
Get set for a thrill-filled summer! Our age-specific, kid-approved camps add up to a season of discovery and fun for preschool to school-age children. This year, our 12 weeks of camps fall into six gr...
More >
1132 N Ivanhoe St
Arlington, VA 22205
Established in 2012
The Creative Difference, LLC is an educational enrichment program, focusing on out-of-school opportunities for children to broaden their learning experience through hands-on and creative activities. ...
More >