Bellevue Day Care
Search by location, read reviews, and find the perfect Bellevue daycare for your family today!
A daycare center can be a great option for your child if you:
Need care 20+ hours per week & have a monthly budget of $500 or more
Want a more social & structured environment for your child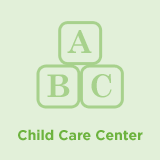 14201 SE 8th Street
Bellevue, WA 98007
Established in 1994
The mission of Lil People's World is to provide parents with the highest quality childcare possible, in a warm and friendly environment that is clean, safe and healthy. Lil People's World combines a s...
More >