Baltimore Day Care
Search by location, read reviews, and find the perfect Baltimore daycare for your family today!
A daycare center can be a great option for your child if you:
Need care 20+ hours per week & have a monthly budget of $500 or more
Want a more social & structured environment for your child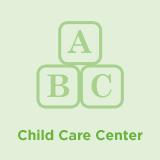 1603 N Patterson Park Ave
Baltimore, MD 21213
Established in 2010
Here at Kreative Kidz we play, learn and grow together. We need pride in providing parents with a warm, safe environment that they can leave our kids in our care and know that they will be safe. Great...
More >