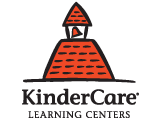 Avery Road KinderCare
Child Care Center 4705 Avery Road, Hilliard, OH 43026 614-503-0281
KinderCare Learning Centers is the leading provider of child day care and education. Age-appropriate programs and a staff of dedicated teachers ensure that children get the positive learning experiences they need to grow up happy and confident. KinderCare Learning centers provide a safe and caring environment that promotes learning and child development.
About this program
SERVICES OFFERED
Up to 6 months
7 months-3 years
4-6 years
7-11 years
12+ years
After school programs
Before school programs
HOURS
6:00AM - 6:00PM
6:00AM - 6:00PM
6:00AM - 6:00PM
6:00AM - 6:00PM
6:00AM - 6:00PM
Closed
Closed
Reviews
Average User Rating:
Amy H says:
I have been at this center for five years. They have worked with my sons. I have a son with special needs and they have listen and helped me all the way with him. Cindy the director there has given us so much help. When I needed to know about assistance she did not frown on it and helped me get it! They have a great program here with the state and some very loving ,caring staff members! keep up the good work!