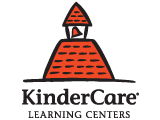 Avery Road KinderCare
Child Care Center 4705 Avery Rd., Hilliard, OH 43026 614-503-0281
Welcome to the Avery Road KinderCare, serving families in the Hilliard and surrounding areas. We invite you to visit our center, meet our amazing teachers and witness the learning experience ours offe...
More
About this program
SERVICES OFFERED
Up to 6 months
7 months-3 years
4-6 years
7-11 years
12+ years
After school programs
Before school programs
HOURS
6:00AM - 6:00PM
6:00AM - 6:00PM
6:00AM - 6:00PM
6:00AM - 6:00PM
6:00AM - 6:00PM
Closed
Closed
Reviews
Average User Rating:

Amy H says:

I have been at this center for five years. They have worked with my sons. I have a son with special needs and they have listen and helped me all the way with him. Cindy the director there has given us so much help. When I needed to know about assistance she did not frown on it and helped me get it! They have a great program here with the state and some very loving ,caring staff members! keep up the good work!