Astoria Tutoring Services
Read reviews, request information and choose the right service for you! Choose from 530 local tutoring and test prep services.
A tutoring center can be a great option for your child if you:
Need convenient hours and flexible scheduling
Want a professional assessment of your child's specific tutoring needs
683 Madison St
Brooklyn, NY 11221
Established in 2004
New York Tuition provides high-quality, private tutoring for students in small group classes, or one-on-one. Our one-on-one tuition is wonderful and accommodates the child who is finding it rather har...
More >

95 River Street
Hoboken, NJ 07030
Established in 2012
All tutoring is done by actual teachers who are NJ State Certified currently teaching grades K-8 Students are tutored on a one-on-one basis The curriculum is custom-designed based on an initial ...
More >

104 Queens Boulevard
Forest Hills, NY 11375
Established in 2009
A PLUS TUTORS NY, LLC A Plus Tutors NY is owned and managed by New York State certified teachers. Dedicated educators will provide personalized tutoring support at a location and time that is ...
More >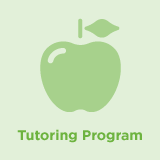 334 Gorge Road
Cliffside Park, NJ 07010
Established in 2010
First Class Tutoring specializes in SAT tutoring, high school coursework support, and college admission consulting primarily for high school juniors and seniors. Our tutors are specialists in their su...
More >