Arlington Day Care
Search by location, read reviews, and find the perfect Arlington daycare for your family today!
A daycare center can be a great option for your child if you:
Need care 20+ hours per week & have a monthly budget of $500 or more
Want a more social & structured environment for your child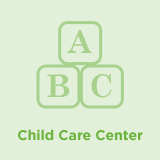 2301 Sherwood Hall LA Alexandria
Alexandria, VA 22306
Established in 1996
We currently have full-time and part-time openings for infants through toddlers. I am an experienced daycare provider (18+ years), and a mother of four children (all grown adults now). My daycare has ...
More >

5615 Beech Ave
Bethesda, MD 20814
At Bethesda Country Day School, we combine learning experiences and structured play in a fun, safe and nurturing environment - offering far more than just child care. Preschool is the first introducti...
More >

4900 Sunset Ln
Annandale, VA 22003
Established in 1991
With over twenty years of experience in childhood care, Rohina has both innate passion and skilled expertise with children. Our day care provides care and early childhood development to children begi...
More >

6323 Grovedale Dr.
Alexandria, VA 22310
Established in 1986
KinderCare Learning Centers is the leading provider of child day care and education. Age-appropriate programs and a staff of dedicated teachers ensure that children get the positive learning experienc...
More >